The Fourth Chiswick Book Festival will take place from Friday September 14th to Sunday 16th 2012, with a special pre-Festival event at Chiswick House on Thursday September 13th.
Festival Extra: Dickens at Chiswick Library
'Dickens' links to the local area and Best of Dickens discussion'
£1.00 - Chiswick Library - Tuesday 3rd April 6.30pm.
Introduction by Local Studies librarian, James Marshall on
Dickens and his links with the Borough of Hounslow followed
by a book discussion on your "Best of Dickens" – a friendly
chat on your favourite Dickens moments and characters, facilitated by Chiswick Book Festival Director, Torin Douglas.
Young People's Poetry Competition 2012
For the second year, Chiswick Book Festival is holding a Young People's Poetry competition. You can read all about it on the
Entry Form for Individuals and the Entry Form for Schools.
And there are lots of Writing Tips here. See ChiswickW4.com:
http://www.chiswickw4.com/default.asp?section
=info&page=evchisbookfestival023.htm
If you would like to take part in the 2012 Festival, please contact the Festival administrator Dinah Garrett: PO Box 31497
London W4 3QF. . This website will be devoted mainly to last year's Festival until the summer of 2012. The Festival is hosted by St Michael & All Angels Church.


The Third Chiswick Book Festival took place from September 16th to 18th 2011, at St Michael & All Angels, Chiswick House & the Tabard Theatre.

Thank you to all the authors and booklovers who helped make it such a success - and to the book industry professionals, the venue teams, the sponsors and the dozens of helpers who worked so hard to make it happen.
You can see photos of the 2011 Festival and comments from Twitter here, and 120 photos by David Beresford and the six winning poems in the Young People's Poetry Competition here.

Once again we had an exciting lineup of speakers, including: Michael Morpurgo (Warhorse, Shadow, Little Manfred),
Kate Mosse (Labyrinth, Sepulchre, The Winter Ghosts),
Daisy Goodwin (My Last Duchess), Rosamund Lupton (Afterwards), Andy McNab (Dead Centre), Isla Blair (A Tiger's Wedding), Katie Fforde (Summer of Love), Kate Lace (Gypsy Wedding), Graham Holderness (The Nine Lives of William Shakespeare), Vanessa Redgrave (Anonymous), Shireen Jilla (Exiled), Kate Summerscale (The Suspicions of Mr Whicher), Kate Colquhoun (Mr Briggs' Hat), Tracy Borman (Matilda: Queen of the Conqueror), Nev Fountain (The Mervyn Stone Mysteries), Helen Castor (She-Wolves: The Women Who Ruled England Before Elizabeth), James Priestman (Pitshanger Poets), George Goodwin (Fatal Colours), Mark Ellis (Princes Gate), Richard Beard (Lazarus is Dead), Mathew Lyons (The Favourite), Elizabeth Noble (The Way We Were), Fiona Neill (What the Nanny Saw), Celia Brayfield (Bestseller, Deep France), Sally O'Reilly (How to be a Writer), Siobhan Curham (Dear Dylan), David Miller (Today), Lorraine Bateman & Paul Cole (At Midnight in a Flaming Town), Marcus Berkmann (Dumb Britain, Fatherhood), Tom Jamieson (Private Eye), Louis Barfe, Colette McBeth, Liesl Schwarz, Brian Moses (Behind the Staffroom Door), Emma Kennedy (Wilma Tenderfoot), Karen McCrombie (You, Me and Thing), Laura Hambleton (Chameleon Swims and Lizard Lounge).
Plus Paul Slack in Phoenix Rising: DH Lawrence, Son and Lover, on Saturday September 17th and Lucy Worsley (If Walls Could Talk) at Chiswick House on the evening of Thursday September 15th.

Once again, we had the invaluable support of ; Midas PR, the leading books and arts PR agency; Savills and other local firms. If you would like to like to know how to be involved in next year's Festival, please contact the Festival administrator, Dinah Garrett.
The Chiswick Book Festival is a non-profit-making, community event. The 2011 Festival raised £6,804 to be divided equally between the three charities below, all related to reading, and the work of St Michael & All Angels Church, which hosted the Festival:
They each received £1,701. Over the past three years, the Chiswick Book Festival has raised a total of £17,800 for them.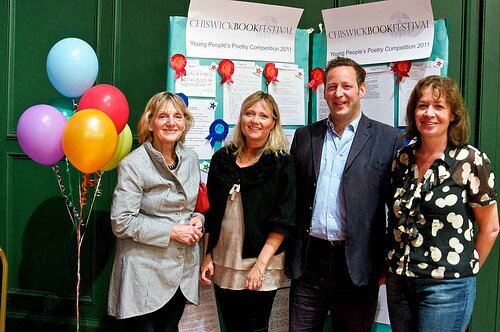 The Culture Minister Ed Vaizey was a guest at the 2011 Chiswick Book Festival, where he met authors such as Andy McNab (Dead Certain) and Deborah Cadbury (Chocolate Wars) and the organisers of the Young People's Poetry Competition (above).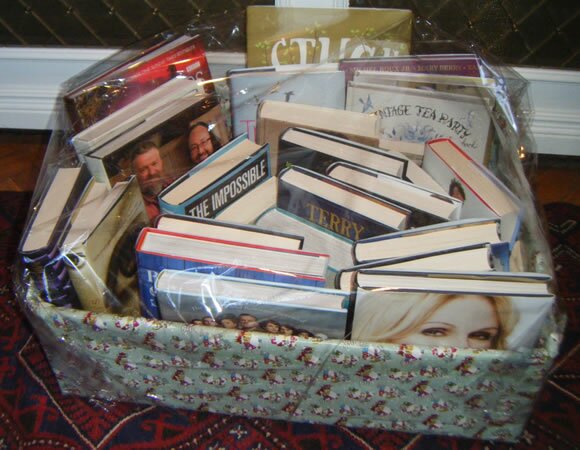 Congratulations to Jennifer Smith who won more than £300-worth of books (right) in the Chiswick Book Festival Big Quiz, just in time for Christmas!
Books by most of the Festival authors are still for sale at Waterstone's Chiswick.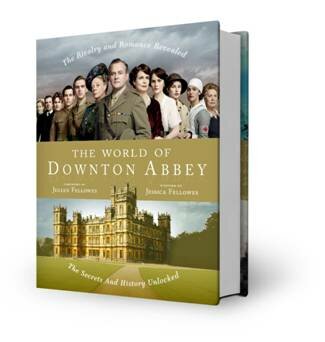 The World of Downton Abbey came to the Festival on Sunday September 18th.
Author Jessica Fellowes and cast members Phyllis Logan and Lesley Nicol spoke - with Downton-style refreshments on sale, sponsored by Fuller's Brewery.



Kate Mosse (right), author of the best-selling Labyrinth and founder of the Orange Prize, was the headline speaker on Friday evening: Labyrinth, Literary Secrets and the King James Bible.

We were also delighted to present our first drama production - Phoenix Rising: D H Lawrence, Son and Lover, on Saturday September 17th in St Michael & All Angels Parish Hall.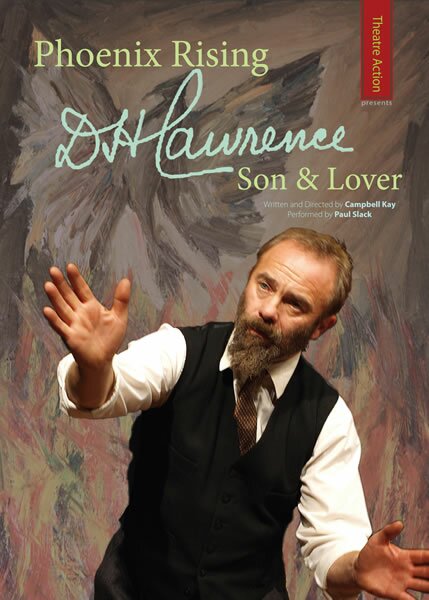 Paul Slack's acclaimed one-man portrayal of the writer of Sons and Lovers and Lady Chatterley's Lover came fresh from the Nottingham Playhouse. ("Spellbinding" – Sir Ian Holm, "Totally absorbing" – Sir Derek Jacobi).
This year's Festival for the first time incorporated Chiswick House as a venue, with a special pre-Festival event at 7pm on Thursday September 15th. Dr Lucy Worsley, the popular TV historian and curator of the Historic Royal Palaces, discussed her latest book and BBC TV series, If Walls Could Talk.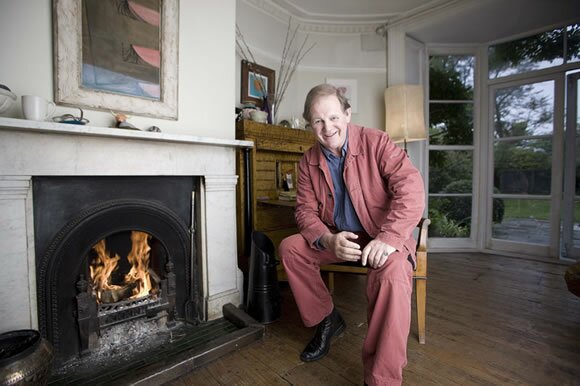 Tickets for the Festival's opening event with Michael Morpurgo sold out well in advance. Almost 400 children and parents enjoyed his entertaining and inspiring talk, and queued to have their photos taken with him.
If you're a teacher, or are aged between 8 and 13, don't miss the results of our new Young People's Poetry Competition. The prizes were presented at this year's Chiswick Book Festival and you can see the winners' names here on ChiswickW4.com and the winning poems displayed in Waterstone's, Chiswick High Road.
Watch here for reports on Chiswick Book Festival 'Extra' events in 2011