Children's Book Festival 2010
All events on Saturday morning are free, including craft activities in St Michael & All Angels Parish Hall and Church and the poetry workshop.
Authors will sign copies of their books, which will be on sale in the Church. Refreshments will be available after sessions. Supported by Trotters in Turnham Green Terrace.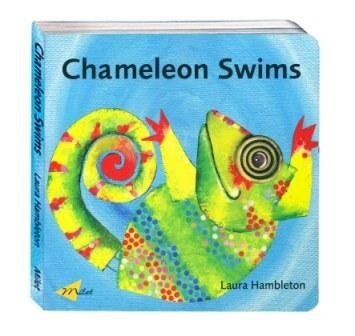 10.30am Laura Hambleton - Chameleon Swims
The Chameleon board books, by award-winning author and illustrator Laura Hambleton, delight young children with their bright and original characters, and fresh and fun stories. Reading and arts and crafts session. For ages 0 to 5.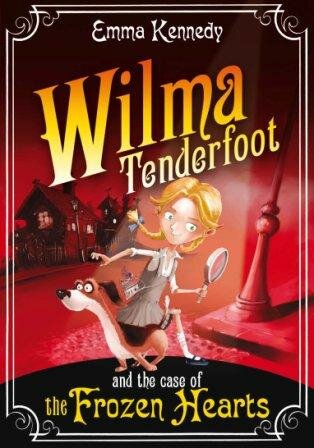 11.15am Emma Kennedy - Wilma Tenderfoot
Actress, writer and comedian Emma Kennedy reads from her latest book about Wilma Tenderfoot - small, accident-prone assistant to the greatest living detective, Theodore P. Goodman – and her dog Pickle.
11.35am Karen McCrombie – You, Me and Thing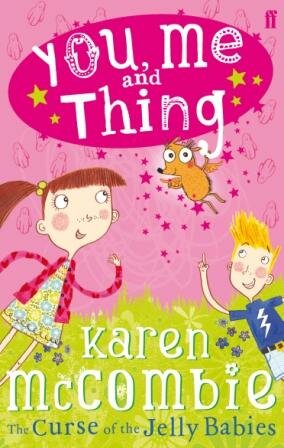 Karen has sold more than a million books and will read from You, Me and Thing (Thing is a "cute, strange, little, er, thing, living at the bottom of the garden, which can do magic."). For ages 7+.

Poetry Extravaganza - St Michael & All Angels Church - Free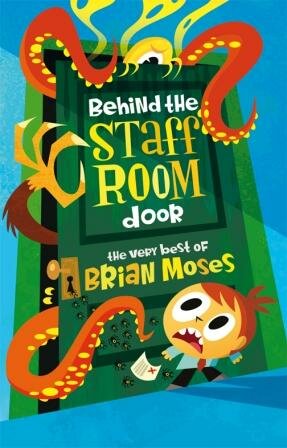 12 noon Brian Moses - The Alternative 3 'R's: Rhyme, Rhythm & Rap
Brian Moses, one of Britain's most popular children's poets, plays drums to emphasise the rhythms in his poems in books such as Behind the Staffroom Door and Aliens Stole My Underpants.

12.30pm Just Write It! Young People's Poetry Competition & Creative Poetry Writing Workshop (bring a packed lunch!)
Full of energy and fun. Find out the winning poems from the Young People's Poetry Competition and hear excerpts, presented by the chairman of the judges James Priestman. From 12.50 to 1.15 pm there'll be a short break for children to eat their lunches. Then working in groups, with teachers from West London schools, the children will discover great ways to spark up their creativity and write their own exciting new poems. Ends 2.15pm
Places on the poetry workshop should be booked via the Advance Booking Form or - and don't forget to bring a packed lunch!
....plus two special events....
Friday September 16th 2011
4.30 for 5pm Michael Morpurgo: Warhorse - and other animals
One of Britain's best-loved children's writers tells how his classic novel, Warhorse, became a hit play and a major film directed by Steven Spielberg. Not forgetting other animals, including those in his latest books - Shadow, about the bravest dog in the world, and Little Manfred, based on a wooden dachshund in the Imperial War Museum. www.michaelmorpurgo.com
Followed by Young People's Poetry Competition Prize-Giving by Chiswick Book Festival Director Torin Douglas. Books on sale, with bookplates signed by Michael Morpurgo.
St Michael & All Angels Church. £3. Tickets from Waterstone's or via Advance Booking Form.
The Festival is supporting RNIB's Books for Children with sight problems and the Letterbox Club, which sends book parcels to children in care.
Young People's Poetry Competition

Chiswick Book Festival has launched a new Young People's Poetry competition. The Competition is free and open to young people aged between 8-13 years on the closing date 31st August 2011, living in the United Kingdom and Republic of Ireland.
The Competition Prize Giving will take place during this year's Festival, which runs from Friday September 16th to Sunday 18th. All Prize Winners, their parents and their teacher (if involved) will be invited to attend the event. The judging panel is chaired by James Priestman, chair of Pitshanger Poets, who is speaking at the Festival.
The first prizes in each age group will be presented by the Festival Director, Torin Douglas, following Michael Morpurgo's talk, where the winning poems will be displayed. The poems will be read and discussed at the Poetry Workshop at Saturday lunchtime.
Full details here: Young People's Poetry Competition.
These are some of the entries to this year's Young People's Poetry Competition: