News
Star line-up for the Chiswick Book Festival - ChiswickW4.com
20.8.11 - The 2011 Chiswick Book Festival is less than a month away, and Britain's literary stars are lining up to take part. ...

Chiswick Book Festival 2011 - Press release 1
Michael Morpurgo and Kate Mosse to open third Chiswick Book Festival.
Festival extends into Chiswick House with TV historian Dr Lucy Worsley

Now into its third year, the Chiswick Book Festival has firmly established itself as a highlight of west London's literary calendar. The Festival has attracted authors of the calibre of Lady Antonia Fraser, Sir Terry Pratchett, Sir Andrew Motion, Anthony Horowitz, Jacqueline Wilson, Val McDermid, Lynn Barber, Allison Pearson and Claire Tomalin.
Taking place from Friday 16th to Sunday 18th September 2011,


the 3rd Chiswick Book Festival will be officially opened by one of Britain's best-loved children's authors, former laureate Michael Morpurgo (above right). Kate Mosse, author of the best-selling Labyrinth and co-founder of the Orange Prize for Fiction, will be headlining the Festival on Friday night.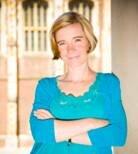 This year, the rapidly expanding festival will for the first time incorporate the venue Chiswick House, kicking off with a special pre-festival event with, Dr Lucy Worsley. The popular TV historian and curator of the Historic Royal Palaces, will discuss her latest book and accompanying BBC TV series, If Walls Could Talk.
Other speakers announced today include the novelist, Sunday Times columnist and TV poetry presenter Daisy Goodwin, who chaired last year's Orange Prize jury; festival favourite Katie Fforde, the best-selling romantic novelist; and the historian Tracy Borman, author of Elizabeth's Women. Further speakers will be revealed next month.
The Festival has also launched a Young People's Poetry Competition, with the support of schools in west London. The jury will be chaired by performance poet James Priestman, chair of Pitshanger Poets in Ealing.
'We've had a fantastic response from audiences over the past two years and the Chiswick Book Festival really seems to be going from strength to strength,' says Torin Douglas, the Festival Director. "We hope this year's Festival will prove just as memorable."

About Chiswick Book Festival
Since its birth in 2009, Chiswick Book Festival has been proud to host literary greats spanning a variety of genres and appealing to a wide ranging audience. Once again, the Festival will be based in the heart of Chiswick, at St Michael & All Angels Church & Parish Hall, close to Turnham Green tube station. Events will also take place at the popular Tabard Theatre and Chiswick House. Waterstone's Chiswick will again be on site selling copies of books by all the authors.
The Chiswick Book Festival is a non-profit-making, community event. Over the past two years, it has raised over £11,000 for the three chosen charities, all of which support reading, literacy and the arts. This year's Festival charities will be announced in due course and the Festival continues to be supported by Chiswick Library, local businesses and local bookshops, including Waterstone's in Chiswick High Road, where tickets can be ordered from mid-August.
News from the Chiswick Book Festival 2010
Sir Terry Pratchett talks exclusively to ChiswickLifeTV at recent Book Festival!
- Video: Interviews with Sir Terry Pratchett, fans and Fr Kevin Morris, vicar of St Michael & All Angels
www.amandalees.com/
- Agatha Christie/Val McDermid Crime Fiction Tea - West London Today

- Sir Terry Pratchett, Lucy Jago, Creative Writing & Crime Fiction Tea sessions - click on the arrows at the bottom right hand corner to see all 131 photos - West London Today
Chiswick Book Festival 2010 - Press release
Top names already confirmed include Terry Pratchett, Andrew Motion, Val McDermid, Adele Parks, Sadie Jones, Prue Leith, Michael Wood, Robert McCrum, Allison Pearson and Claire Tomalin.
News from the Chiswick Book Festival 2009
Festival Book Review Competition
16-year-old Lucy Byford has been named as the winner of the Festival Book Review Competition.
Chiswick Book Festival hailed an "outstanding success"
Chiswickw4.com, 29 September 2009

Dawn French autobiography named "best audiobook of year"
The Independent, 28 September 2009

Stars of stage and screen to turn out for first Chiswick Book Festival
Hounslow Guardian, 25 September 2009

A new chapter for Chiswick
Chiswick Times, 18 September 2009
Chiswick is home to many a writer and its literary reputation is set to be confirmed thanks to the inaugural Chiswick Book Festival, which takes place next weekend, writes Will Gore.

Chiswick To Welcome Host of Literary Stars
Antonia Fraser and Anthony Horowitz to launch inaugral book festival
Chiswickw4.com, 11 September 2009
This September, Chiswick will be welcoming a host of literary stars to the first Chiswick Book Festival.
The Festival launches on Friday 25th September with Antonia Fraser and Anthony Horowitz opening the adult and children's sections respectively. Other authors taking part over the weekend will include Katie Fforde, Jacqueline Wilson, Lynn Barber, Michael Frayn and Celia Brayfield.
Throughout the weekend of September 25th, 26th and 27th, a range of literary events will take place in St Michael & All Angels Church & Hall; Chiswick House, Bedford Park; the Tabard Theatre; Waterstone's and other venues in leafy Chiswick, West London.
With Chiswick home to numerous authors and publishers, the Chiswick Book Festival is a community event, celebrating local and national talent and raising funds for charities involved with reading, literacy and arts projects in Chiswick. The Festival is supported by Chiswick Library, Hounslow and Ealing Councils as well as local bookshops.
'A book festival in Chiswick is long overdue,' says Torin Douglas, the Festival's director. 'Nearly 200 years ago, Thackeray was at school here, famously using it as a setting in Vanity Fair. It's inspired writers such as Yeats, Chesterton and Betjeman, and more recently Celia Brayfield and Mavis Cheek; now its home to dozens of people in the publishing world.'
Events will range from a morning of children's events to historical fiction, romantic novels and film and television screenplays. Popular crime fiction will also feature in a special debate, as will talks on architecture and travel. There will be workshops examining the role of book clubs, and creative writing courses. Enthusiasts will have the opportunity to buy signed copies of the latest books and meet the authors. Acclaimed artist Sir Peter Blake will also be present, signing copies of Peter Blake One Man Show by Marco Livingstone.
The Festival opens on Friday 25th September with a special event with Antonia Fraser to celebrate the 40th Anniversary of the original publication of Mary Queen of Scots. Antonia Fraser will be talking and signing books in the beautiful church of St Michael & All Angels, from 7.30pm to 9.00pm, preceded by drinks at 7pm. Also on 25th September, Anthony Horowitz will launch the children's section of the Festival with a talk at 4:30pm.
Other highlights include a literary quiz supper in the stylish and historic Parish Hall on Saturday 26th September, and a literary comedy night with The Aspidistras - fresh from the Edinburgh Festival – in the Tabard pub on Sunday evening.